All
Aboard!
Everyone Can Ride
Seniors Ride FREE
Just Wave Your Hand And We'll Pick You Up!
Buckwheat Express
Preston County, WV Public Transportation
Buckwheat Express offers reliable public transportation at an affordable rate in Preston County, as well as to and from Morgantown, WV. Our buses follow regular daily routes with scheduled stops or you can meet us anywhere along the route, wave your hand, and we'll pick you up.
To make a reservation for a special pick-up or drop-off, call: 304-329-0464.
Scheduled Ride Services by Reservation
Buckwheat Express provides three types of scheduled ride transportation services. Medical, Nutrition, and Shopping Transportation is available for eligible individuals throughout Preston County.
The following ride services require an advanced reservation: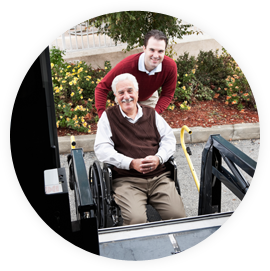 Scheduled non-emergency Medical Transportation and Medical Escort services are available for those with hearing, vision, mobility, and functional deficits. These programs provide transportation to and from doctor visits, dental appointments, therapy, and other medical visits. Wheelchair and mobility device users are welcome, just let us know what accommodation you need. An advanced reservation is required. To sign up and reserve a ride, please call: (304) 329-0464.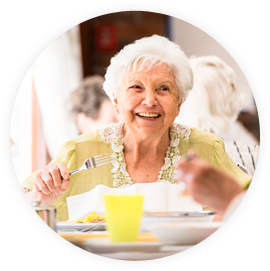 Preston County residents aged 60+ can request a FREE ride to and from their nearest senior center for the lunch meal every weekday at noon. Spouses, friends, family, and loved ones under age 60 are welcome to ride along for just $1.25. If you require a mobility accommodation, please let us know in advance. To schedule a ride, please call: (304) 329-0464.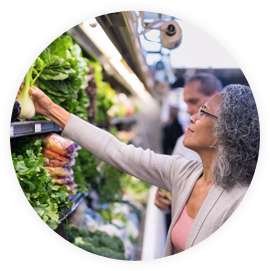 Preston County residents aged 60+ can join us each week for a FREE shopping trip. Join us to get your weekly groceries and other necessary items. To learn more or schedule a trip, call us at: (304) 329-0464. If you need a wheelchair or mobility accommodation, please inform us when you call to schedule.
Riders age 60+ ride FREE on all regularly scheduled routes